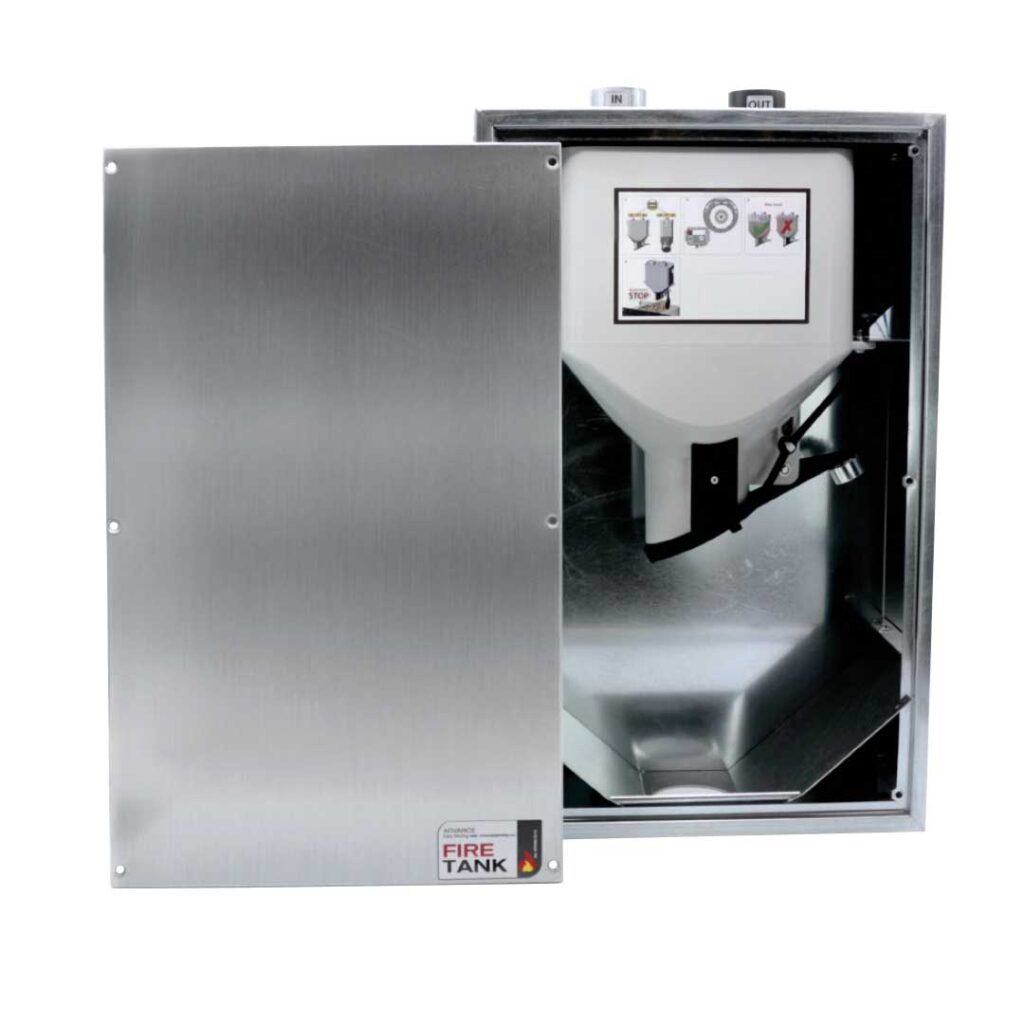 Fire Tank is designed to automatically feed the tanks of stoves, chimneys and biomass boilers.
Thanks to a discreet line that does not impact the aesthetics of the house. Suitable to be recessed in the wall or mounted on a wall that borders the domestic environment in which the stove is installed.
It releases fuel directly into the tank of the stove to be refuelled at regular pre-set and automatic intervals, in complete safety and without having to worry about managing bags.
Forget efforts and dust dispersion generated during manual filling.
An all-in-one solution when combined with the motorised tank M-Tank which can be placed up to 10 m away and is able to store up to 330 l.
If you want to store a larger amount of fuel you can dial the Modular system.
Choose how to compose your Fire Tank
Recommended solution: quick to install even in small space.
Modular system: Extended autonomy. More space for stocking.
M-Tank has the following features:
Weight: kg 11,8
Volume netto: 6 L 
Pipe network: 50 mm

Ø

Grado di protezione dosatore: IP 44