Modular system
Advance Easy Moving
Integrated system
Advance Easy Moving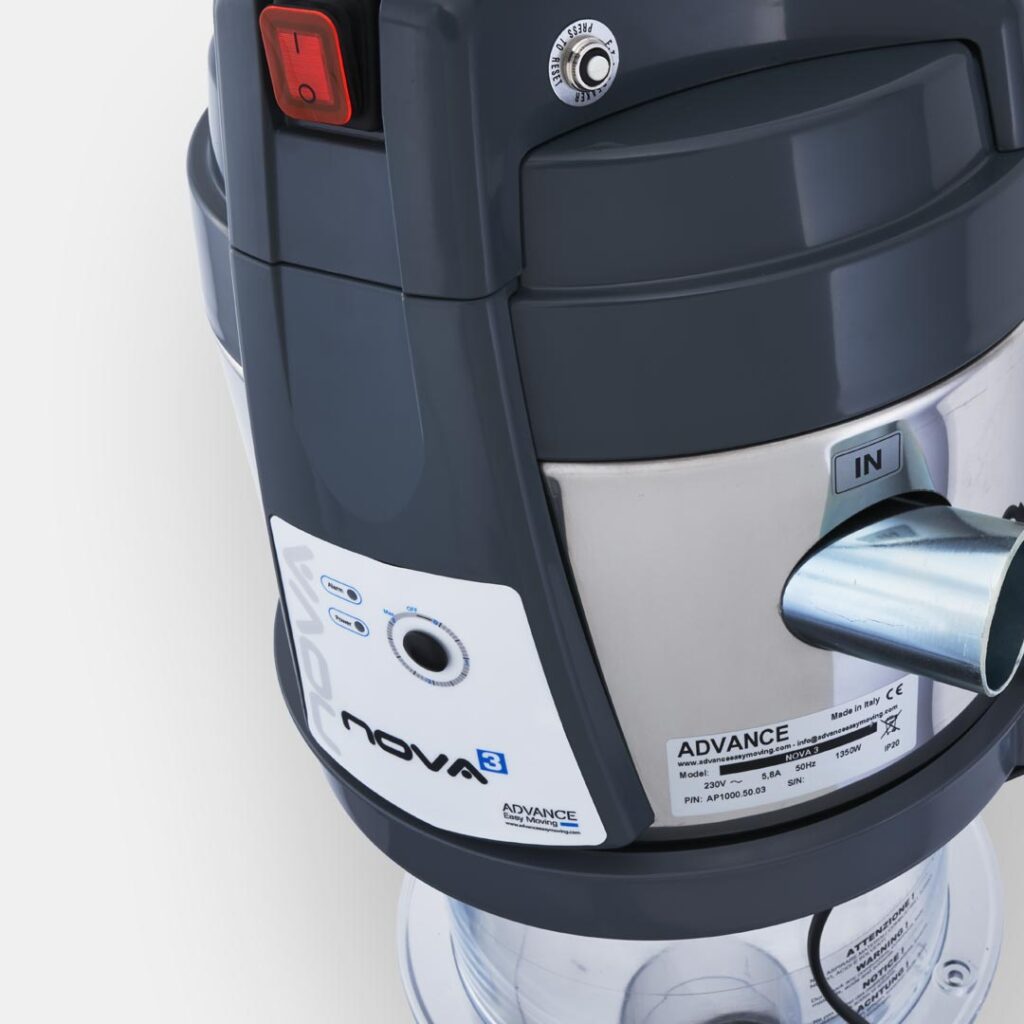 The Advance integrated system versatile and compact, is perfect for those who want an easy-to-install biomass loading system in a space-constrained environment. The Nova 3 central vacuum cleaner comprises machine, control system and dispenser.

Some basic elements guarantee the continuous and safe transport of biomass to supply the boilers.
Compact central vacuum unit with integrated dispenser, equipped with an automatic control system able to keep the biomass boiler tank constantly fed.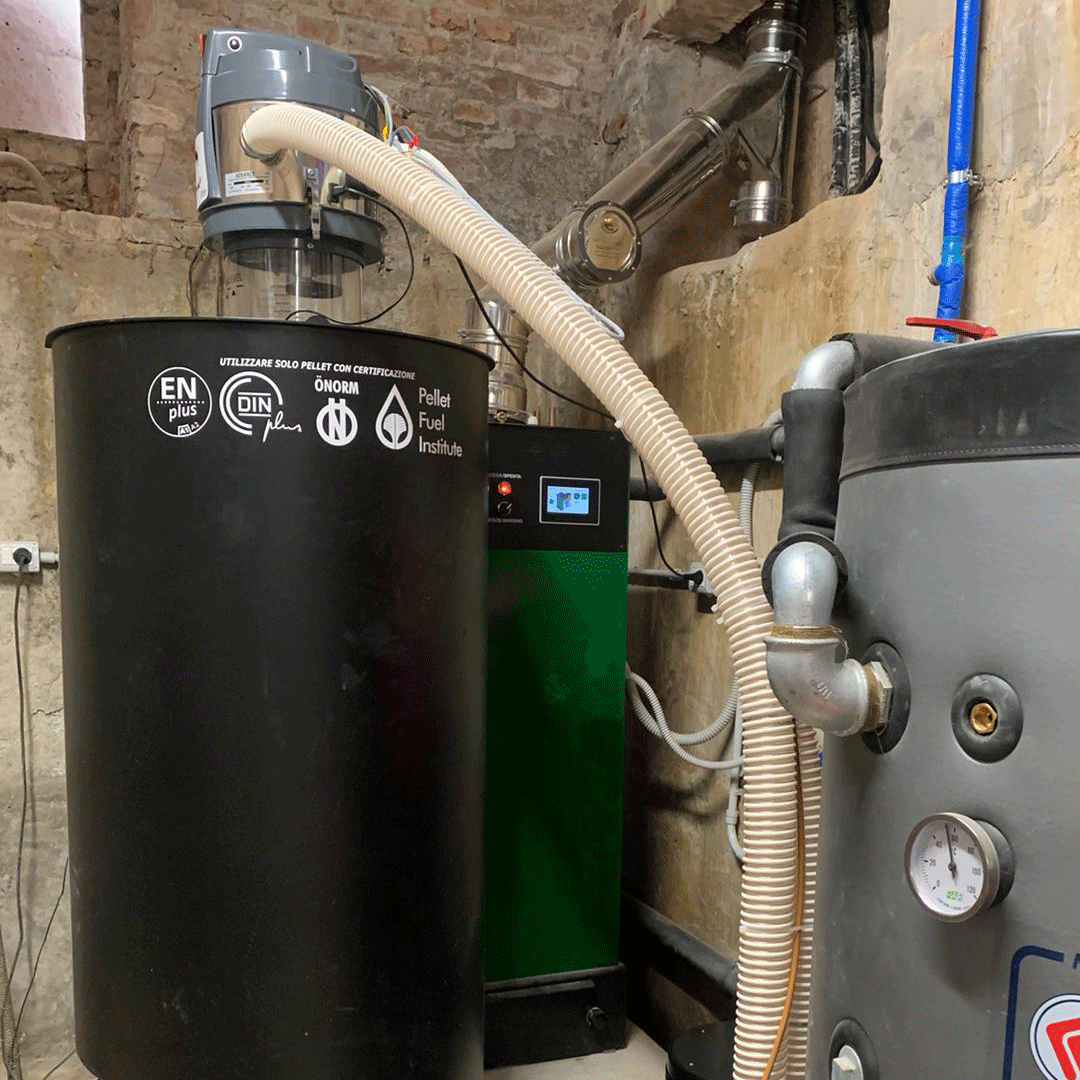 Universal with any boiler and fuel
All solutions are integrated with any existing boiler or new installation. They can transport different types of biomass.
Choose the system according to your needs.
Each configuration, to operate, must include the three basic elements: em>suction motor + dosage + control
For the heat in your home
Whether you prefer the beauty of a crackling fire or the power of a boiler, Advance Easy Moving will always be at your side, with the most suitable system to meet your needs.